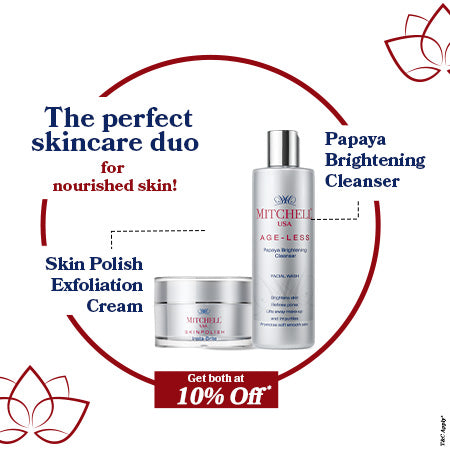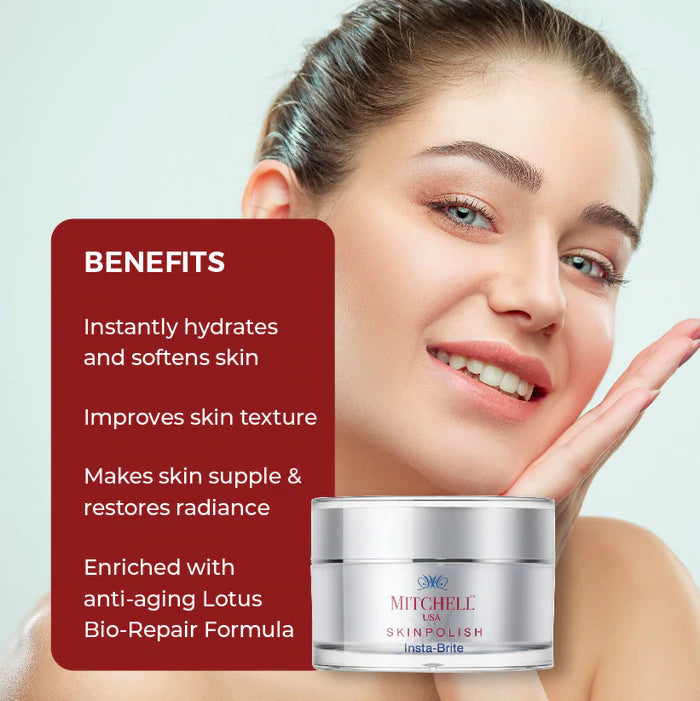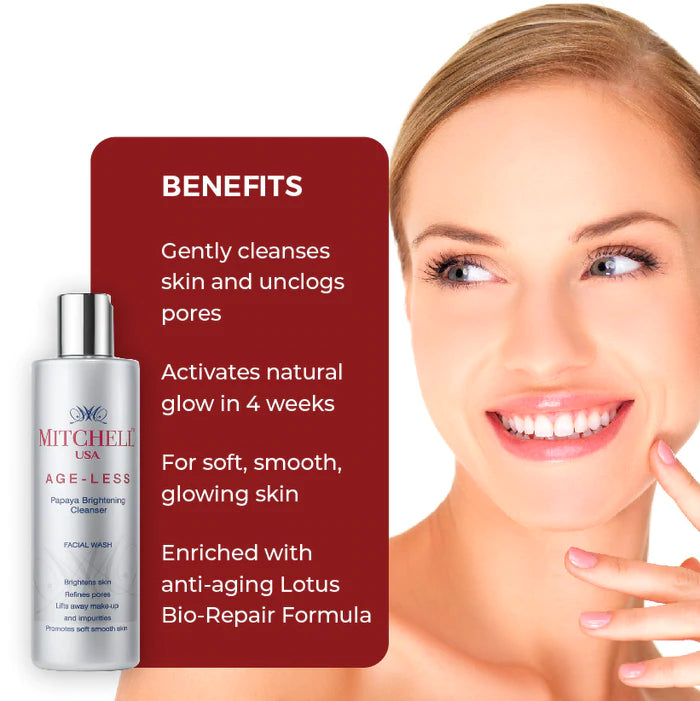 Skin Polish Exfoliating Cream (50g) + Papaya Brightening Cleanser (200 ml)
Product1:
Skin Polish Insta Brite Exfoliating Cream (50 g)
Ask your dermatologist about a good skincare practice, and the answer will be, exfoliate! Exfoliation is an integral part of skincare routines and helps remove dead and keratinized skin cells. Mitchell USA's Skin Polish Insta-Brite is infused with extracts of Sacred Lotus seeds, Matricaria flower and Jojoba, which together soften, brighten and improve the texture of your skin, reduce fine line and wrinkles and make your skin look younger in just 4 weeks.
Features:
Removes dead skin cells, makes skin supple
Activates Natural Luminosity in just 4 weeks
Restores radiance
Suitable for all skin types
Enriched with anti-aging Lotus Bio-Repair Formula
Product2:
Papaya Brightening Cleanser Face Wash (200 ml)
Ultra-mild, doubly effective, Mitchell USA's anti-aging facial cleanser cleanses dirt, removes makeup and brightens complexion. This face cleanser gently cleanses dirt and removes makeup that clog pores. Unlike ordinary gel cleansers, this face cleanser is enriched with the goodness of papaya and Sacred Lotus seed extracts, leaving your face feeling well-hydrated, soft and supple. Use daily, morning and evening, and look your confident best every day!
Features:
Gently cleanses dirt and unclogs pores
Skin purifying and brightening cleanser
Activates Natural Luminosity in just 4 weeks
Ideal for all skin types, including dry skin
Share