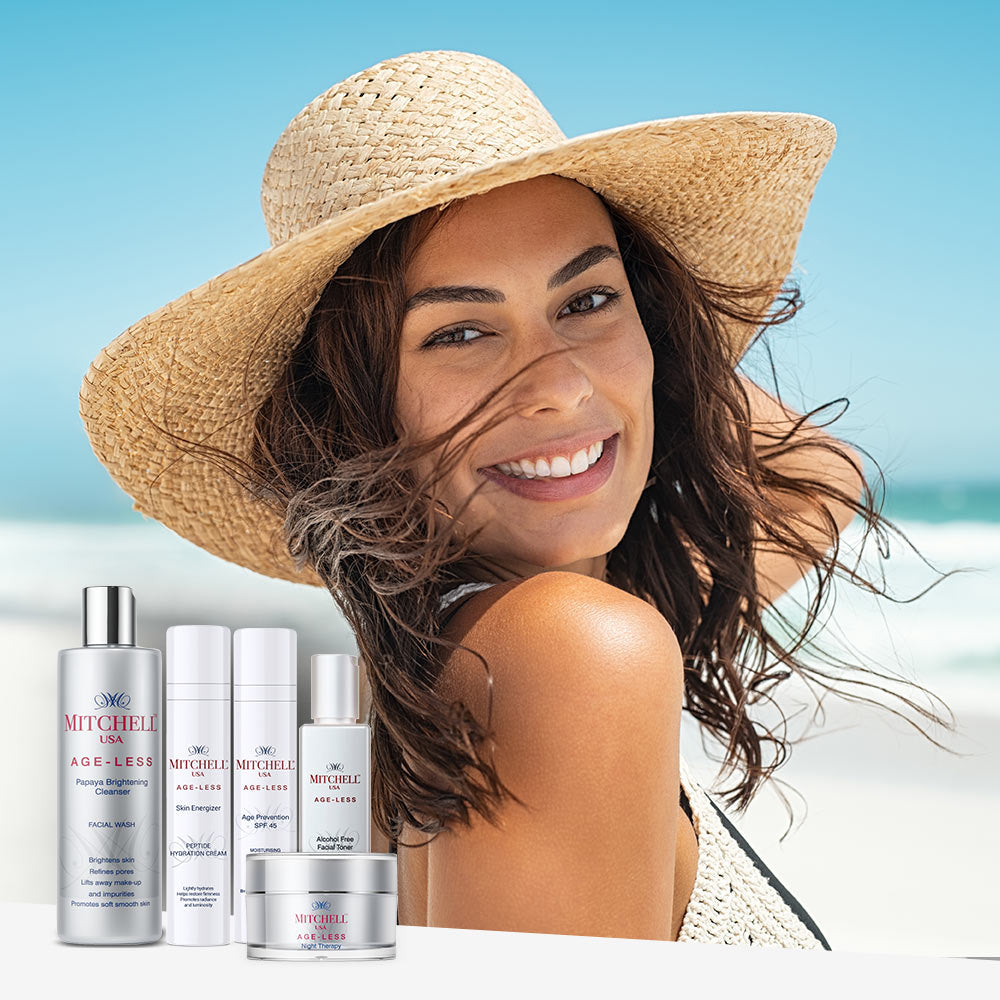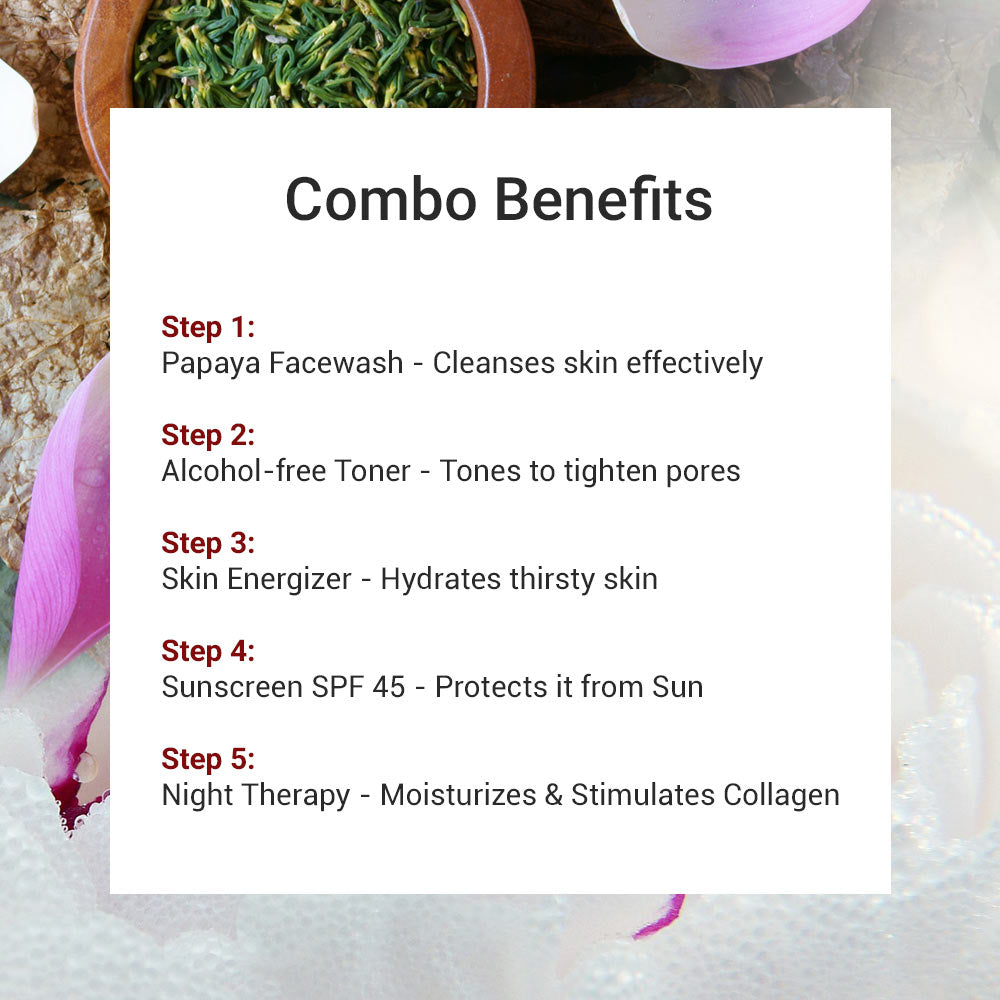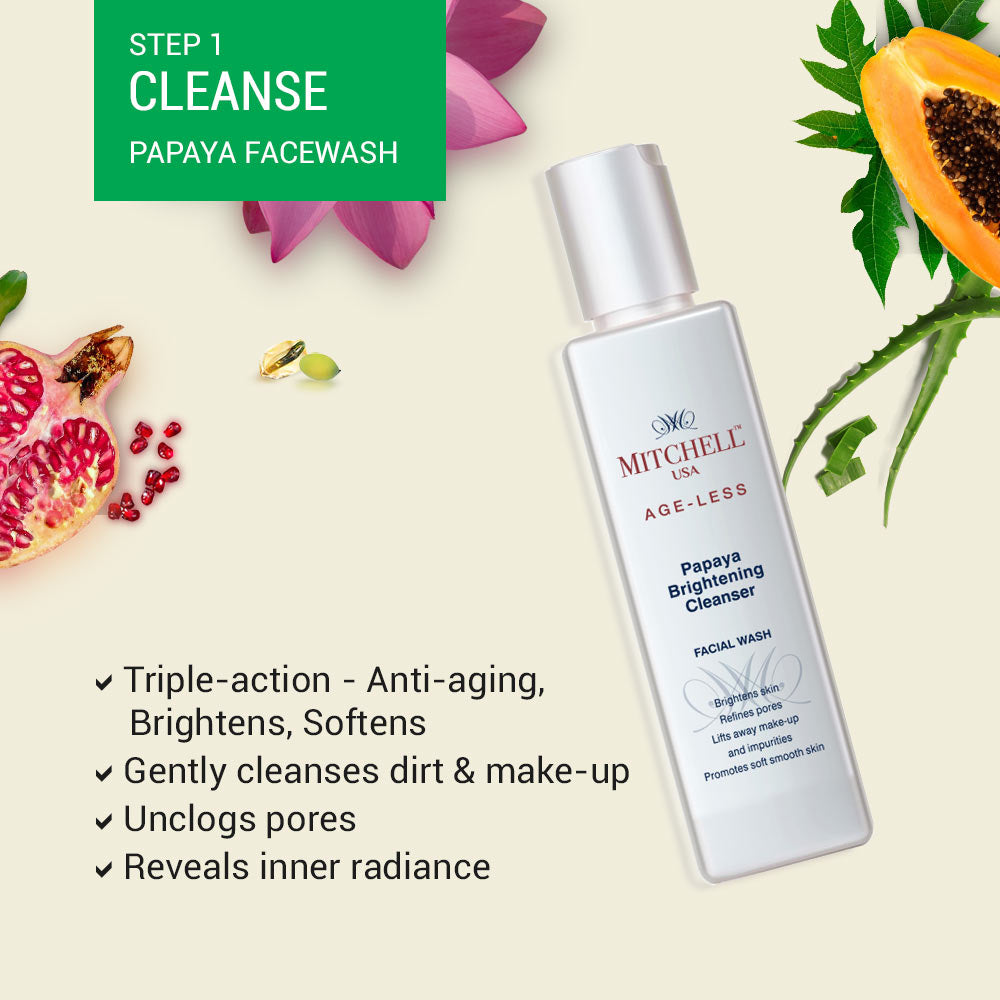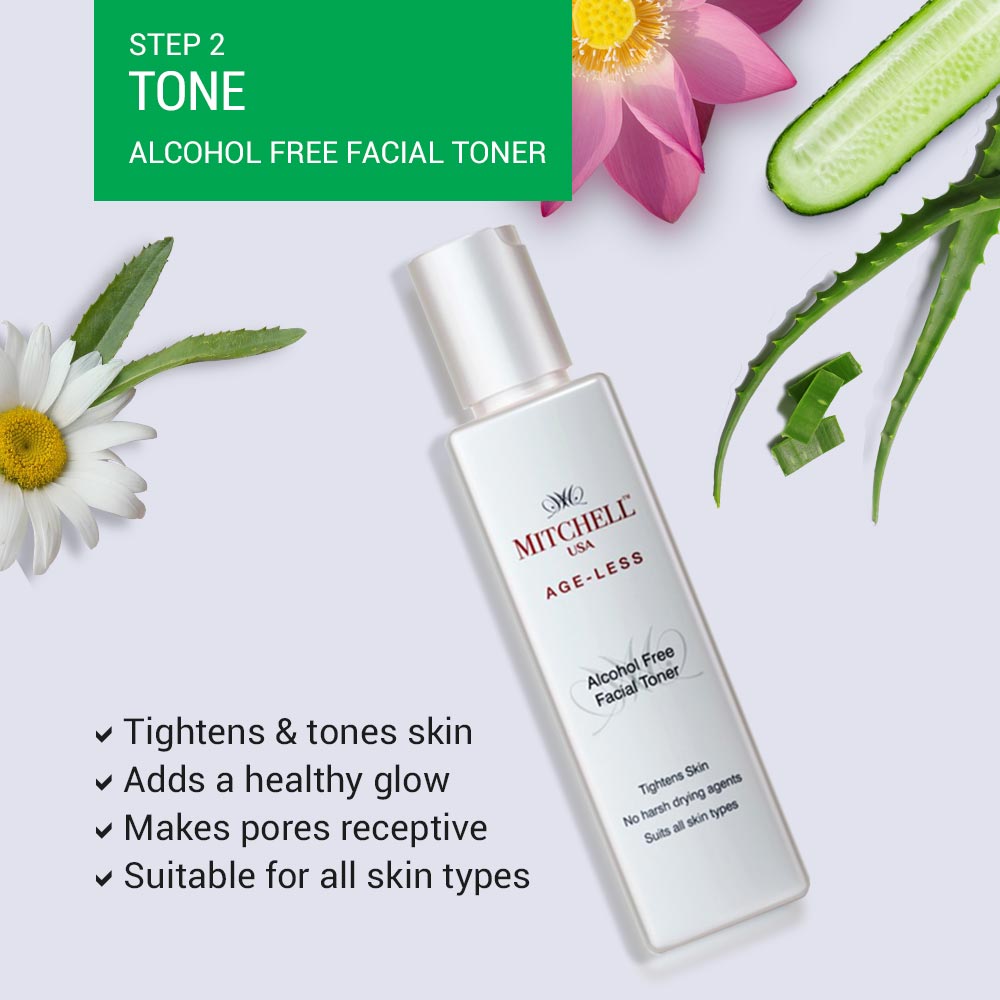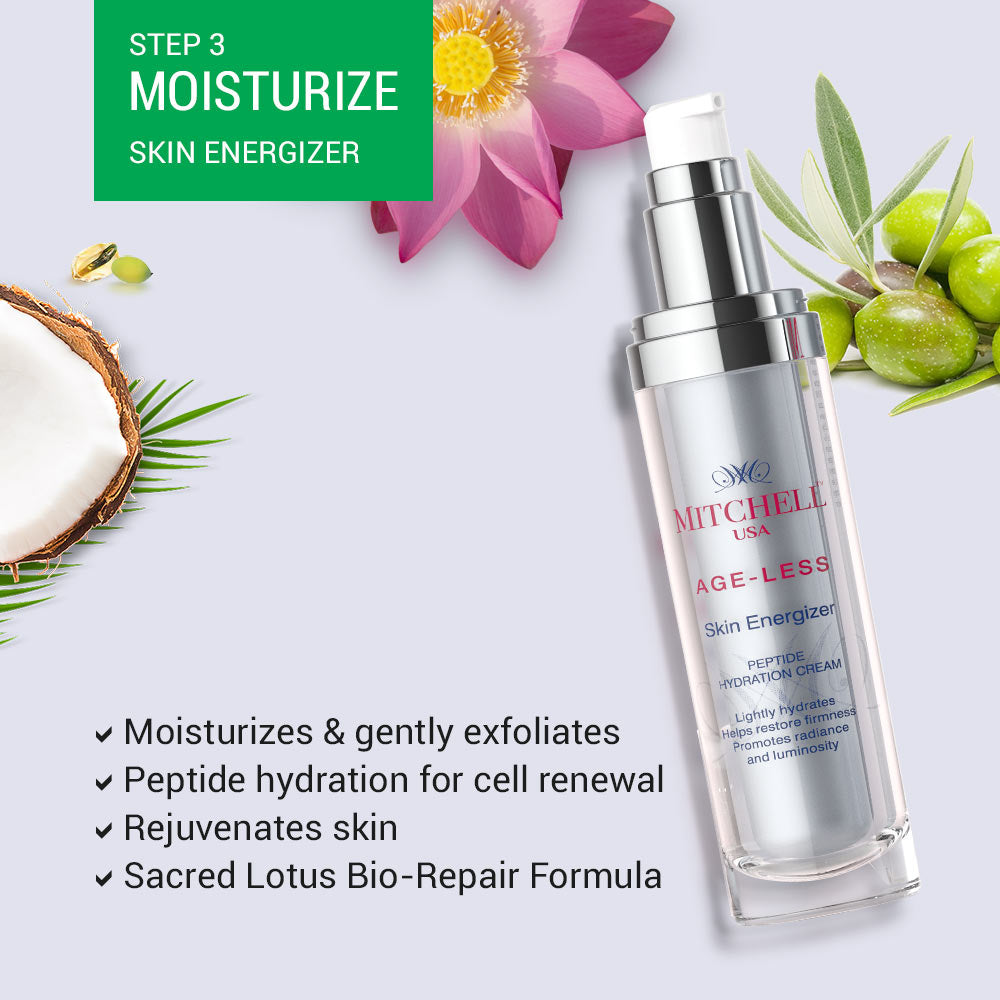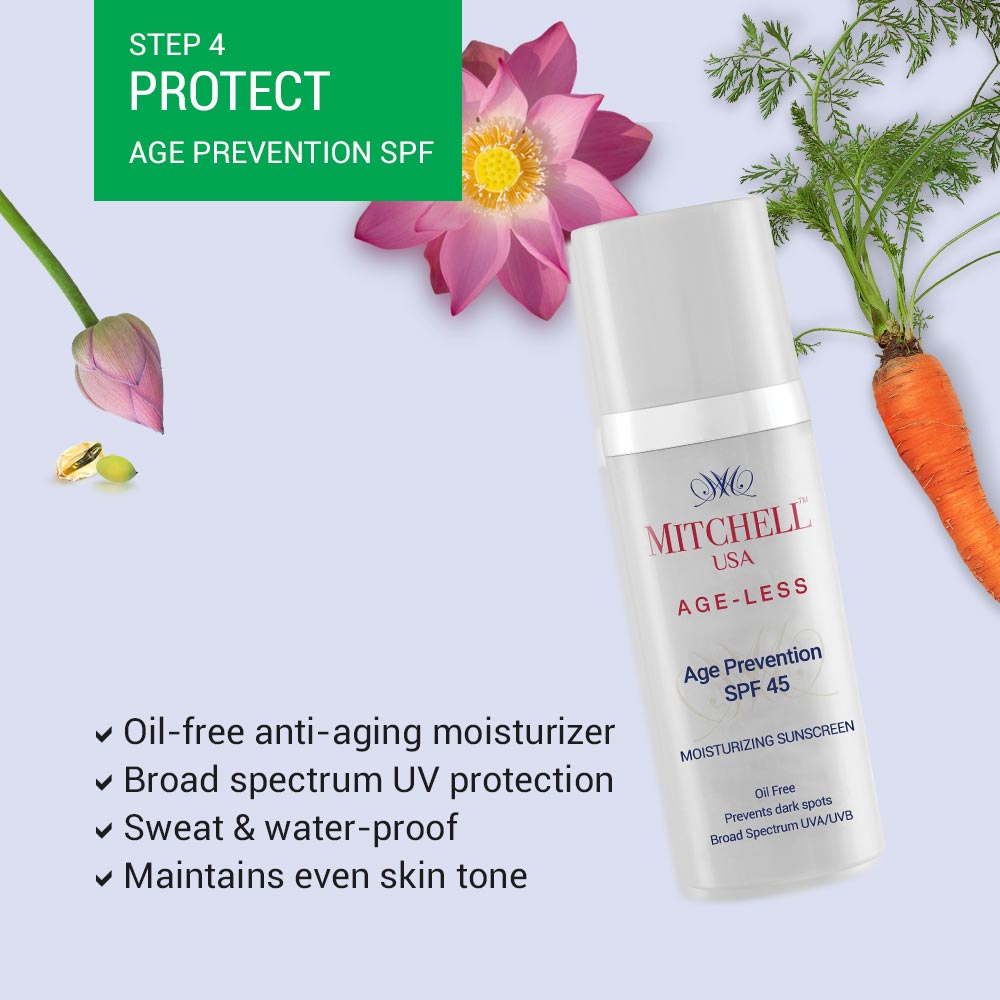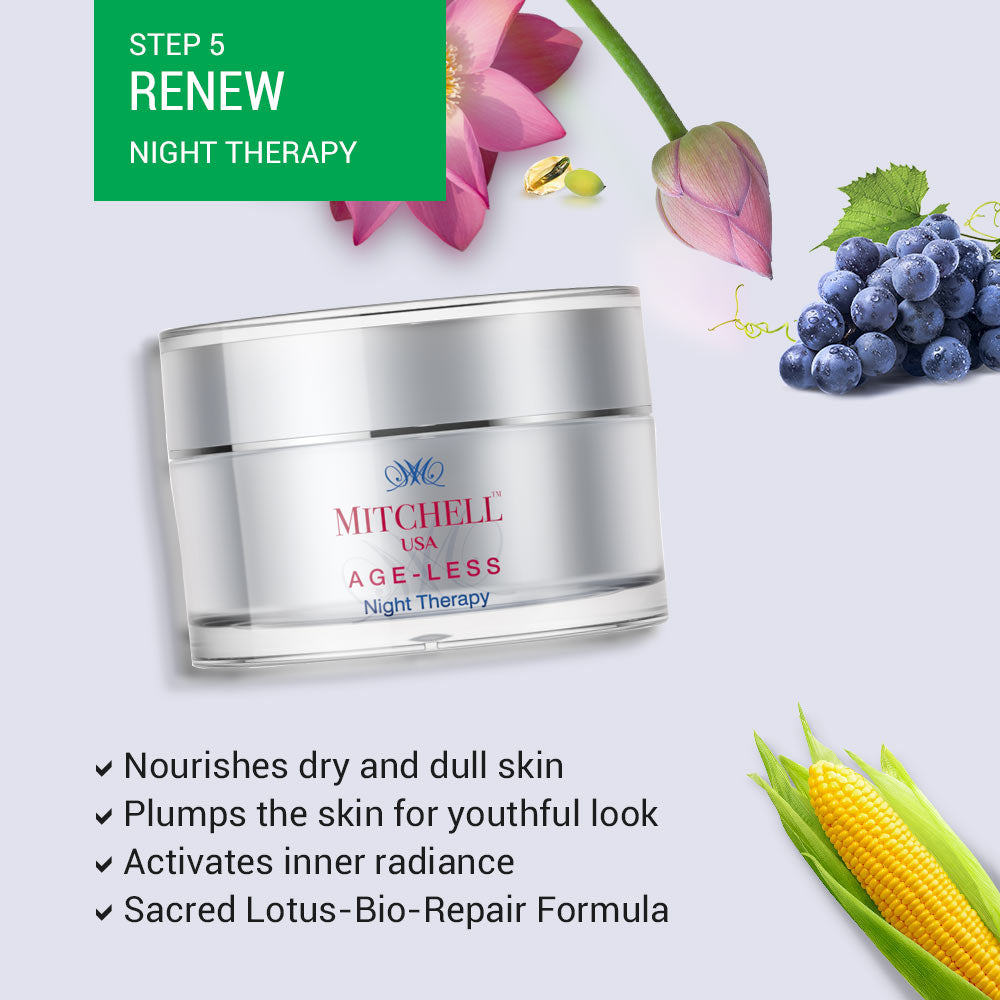 NEW Summer Care Anti-aging Regime Kit
Treat your skin right this Summer!
The grueling summers can be a challenge for many due to the excessive heat and humidity in the atmosphere. It can bring along an uncomfortable loss of moisture and irritation to the skin. It is imperative therefore to choose a good skincare regimen to protect your skin and keep it moisturized.


Step 1 - Cleanse with Papaya Facewash

Use the Papaya Facial Cleanser first which is a triple action, anti-aging face wash. It effectively brightens the skin by cleansing dirt, make-up and pollutants. Besides softening the skin it doesn't strip it away of natural moisture. This facewash contains anti-aging Sacred Lotus seed extracts that keep it looking young and ageless.

Step 2 - Tone with Alcohol-free Facial Toner

After cleansing, dry your face before using the Alcohol-free Facial Toner. This toner is free of harsh drying chemicals and helps restore the natural pH levels of the skin. It helps tighten the pores and turn them upwards, to make them receptive to nutrients from your follow-up moisturization regimen.

Step 3 - Moisturize with Skin Energizer

Once you are done with toning, treat your skin to some premium skin food with the Skin Energizer. It is a day-long moisturizer, a peptide hydration cream that rejuvenates your skin, energizes it and helps you look radiant in an instant. Use as many times as required in the day.
Step 4 – Protect with Age Prevention SPF 45

After moisturization, it is important to use a sunscreen before heading out in the sun. It protects your skin from harmful UV rays. The Age Prevention is a richly moisturizing Sunscreen SPF 45 that blocks 98% of UV rays. It is oil-free and water-proof too.

Step 5 – Renew with Night Therapy Cream

At night, its time to Repair, Renew and Rejuvenate your skin with this premium skin overnight therapy – Night Therapy Cream. This Anti-Wrinkle Cream contains unique ingredients such as Sacred Lotus seed extracts which stimulate collagen, firms up the skin and reduces wrinkles to give it a flawless, rejuvenated look.
Share