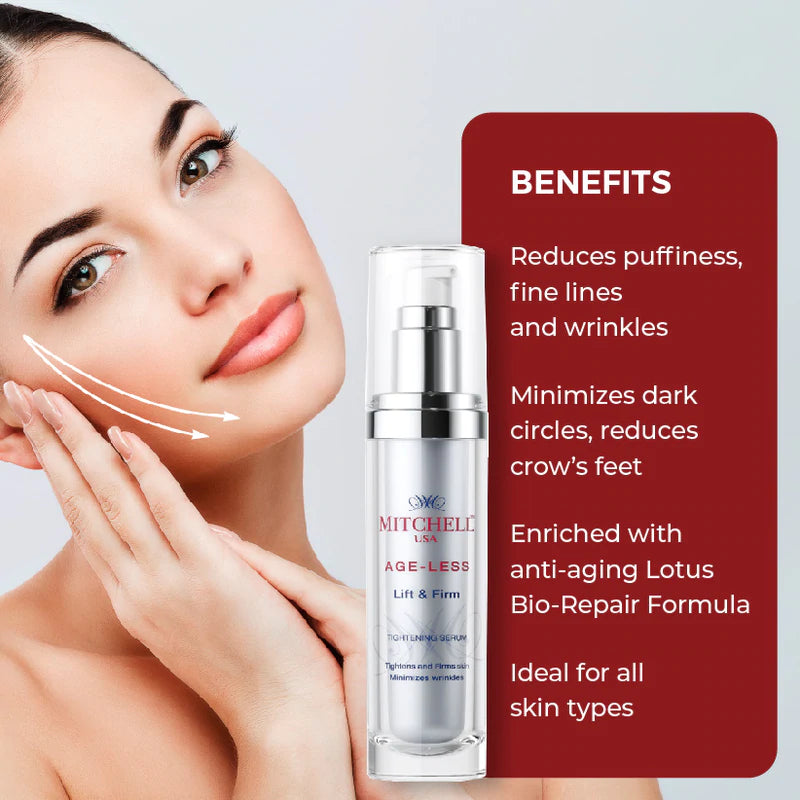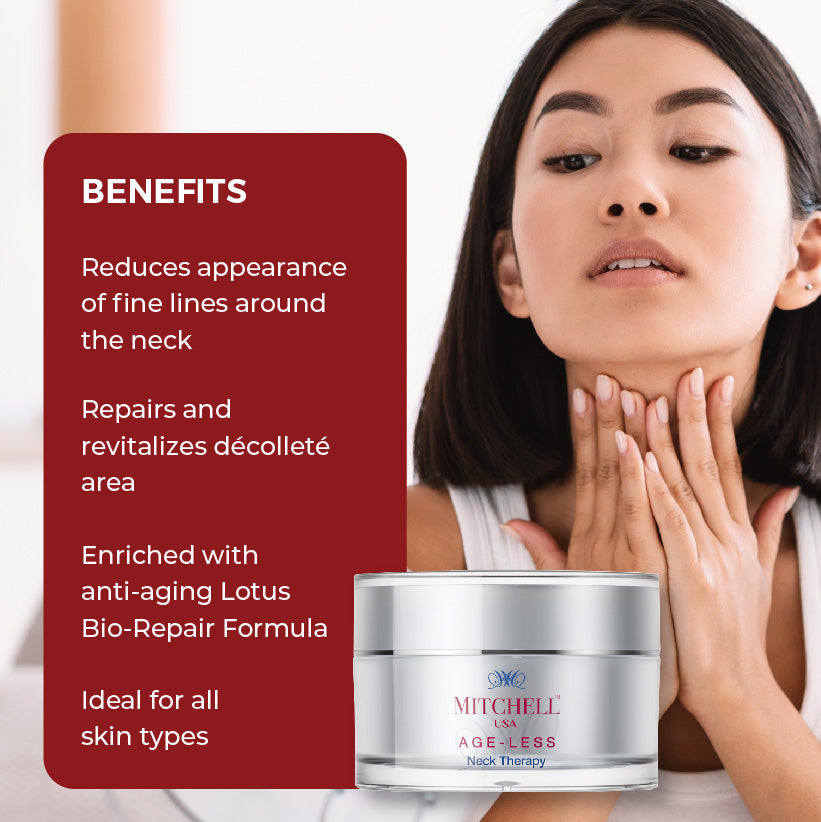 Lift & Firm Tightening Serum (30ml) + Neck Therapy Refining Cream (50g)
Product1:
Lift & Firm Tightening Serum (30ml)
Combat the first signs of aging with Mitchell USA's Lift & Firm Tightening Serum. This highly concentrated anti-aging serum instantly uplifts your skin, making it feel nourished and young. It works in an instant; you can feel your skin tightening immediately after applying it. It also hydrates your skin from within and minimizes wrinkles, to reveal a healthier glow, day after day. What's more Lift & Firm also has great toner properties and revitalizes your skin from deep within.
Features:
Fast-acting within 5 minutes
Instantly lifts, firms up, and tightens the skin while improving skin tone
Revitalizes skin and relieves dullness
Enriched with Lotus Bio-Repair Formula
Light texture, fast-absorbing
Activates Natural Luminosity in just 4 weeks
Ideal for all skin types including sensitive skin and dry skin
Product2:
Neck Therapy Refining Cream (50g)
The skin on your neck is thinner than the skin on your face and has fewer oil glands, which makes it susceptible to dryness, fine lines and wrinkles. Mitchell USA's Anti-aging Neck Therapy Cream helps rejuvenate, tighten and moisturize your neck skin, making your skin glow and look youthful. Enriched with Lotus Bio-Repair Formula, it speeds up cellular repair around the neck and décolleté in just 4 weeks.
Features:

Rejuvenates and improves appearance of skin around neck
Fortified with extra amounts of Lotus Bio-Repair Formula
Repairs and revitalizes décolleté area
Reduces appearance of fine lines around the neck
Share