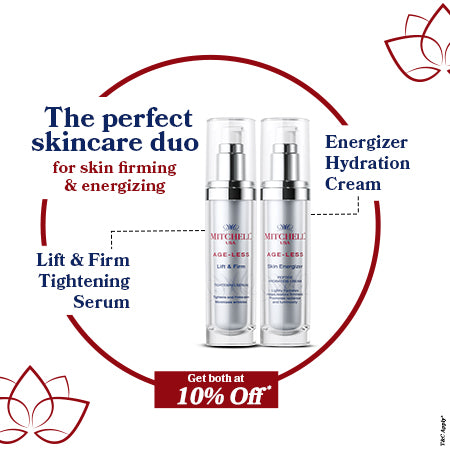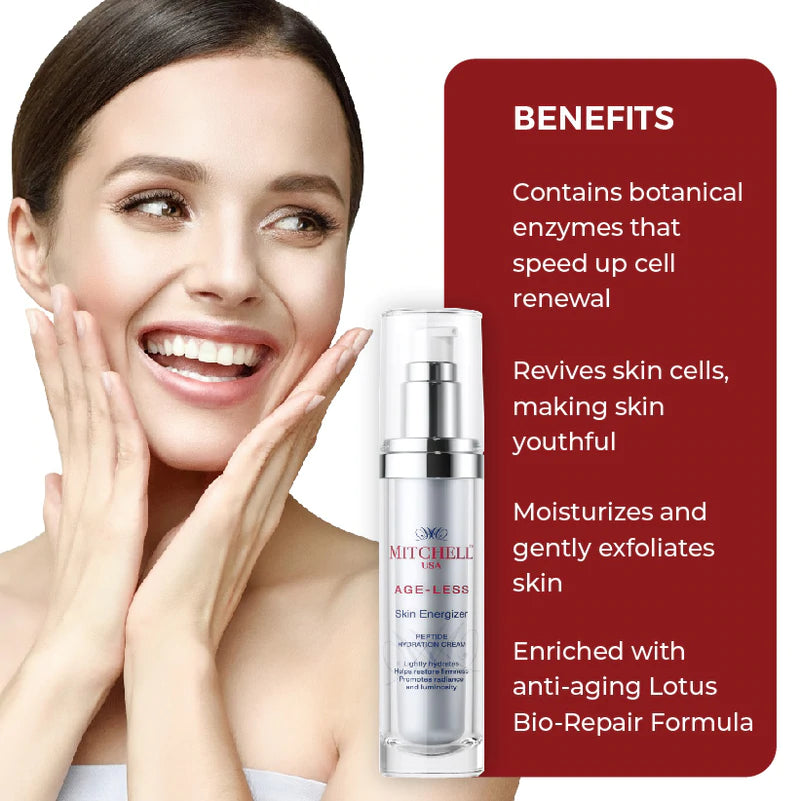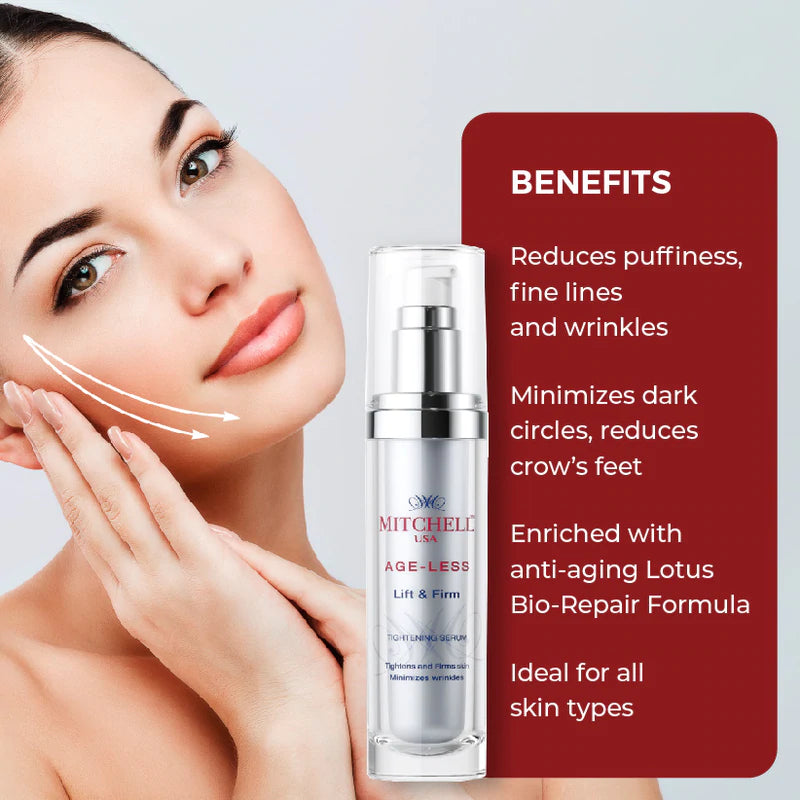 Ageless - Lift & Firm Tightening Serum (30ml) + Skin Energizer (30 ml)
Product 1:
Ageless - Lift & Firm Tightening Serum (30ml)
Combat the first signs of aging with Mitchell USA's Lift & Firm Tightening Serum. This highly concentrated anti-aging serum instantly uplifts your skin, making it feel nourished and young. It works in an instant; you can feel your skin tightening immediately after applying it. It also hydrates your skin from within and minimizes wrinkles, to reveal a healthier glow, day after day. What's more Lift & Firm also has great toner properties and revitalizes your skin from deep within.
Feature:

Fast-acting within 5 minutes

Instantly lifts, firms up and tightens the skin while improving skin tone

Revitalizes skin and relieves dullness

Enriched with Lotus Bio-Repair Formula

Light texture, fast-absorbing

Activates Natural Luminosity in just 4 weeks

Ideal for all skin types including sensitive skin and dry skin
Product 2:
Skin Energizer Peptide Hydration Cream (30 ml)
Feel rejuvenated, energized and look radiant in an instant with Age-less Skin Energizer, an efficacious Peptide Hydration Cream. This cream completes your skincare regimen, by hydrating and moisturizing dry skin, rejuvenating and energizing stressed skin, finally giving your skin a healthy glow. For best results and to prevent fine lines and wrinkles, combine with our SPF 45 moisturizing cream. Use it consistently and notice a visible difference in your skin in just for 4 weeks. Say hello to a more youthful you!
Feature:
Moisturizes and gently exfoliates skin
Speeds up cell renewal
Rejuvenates skin and makes it youthful
Activates Natural Luminosity in just 4 weeks
Suitable for all skin types including oily skin
Share