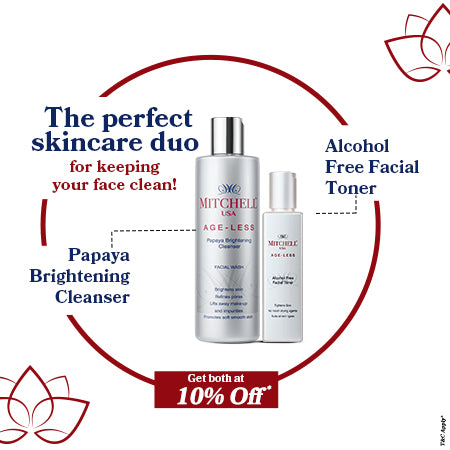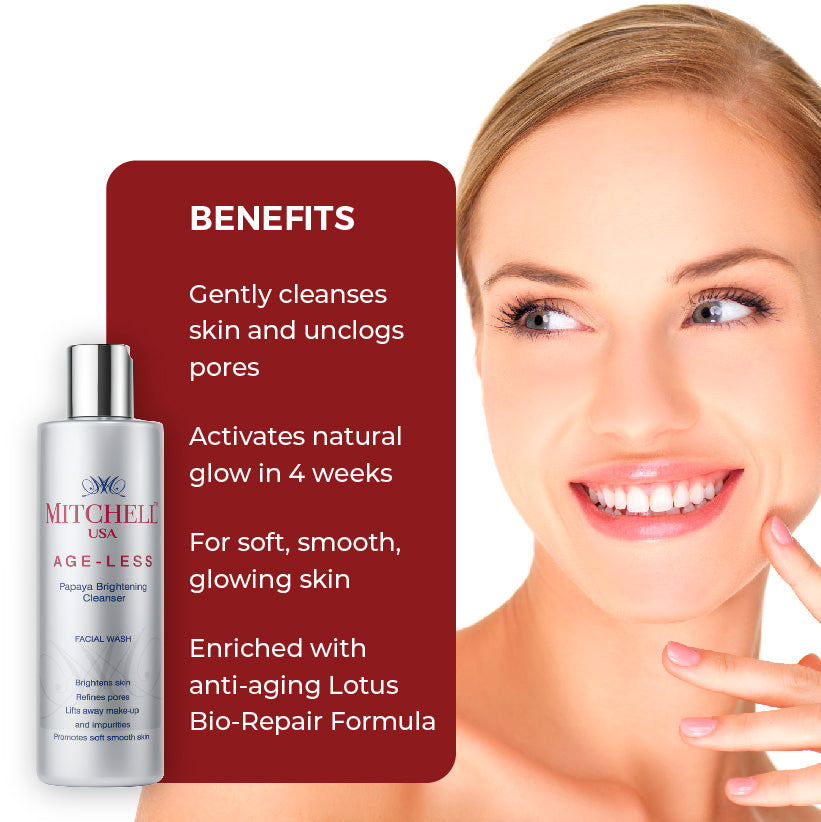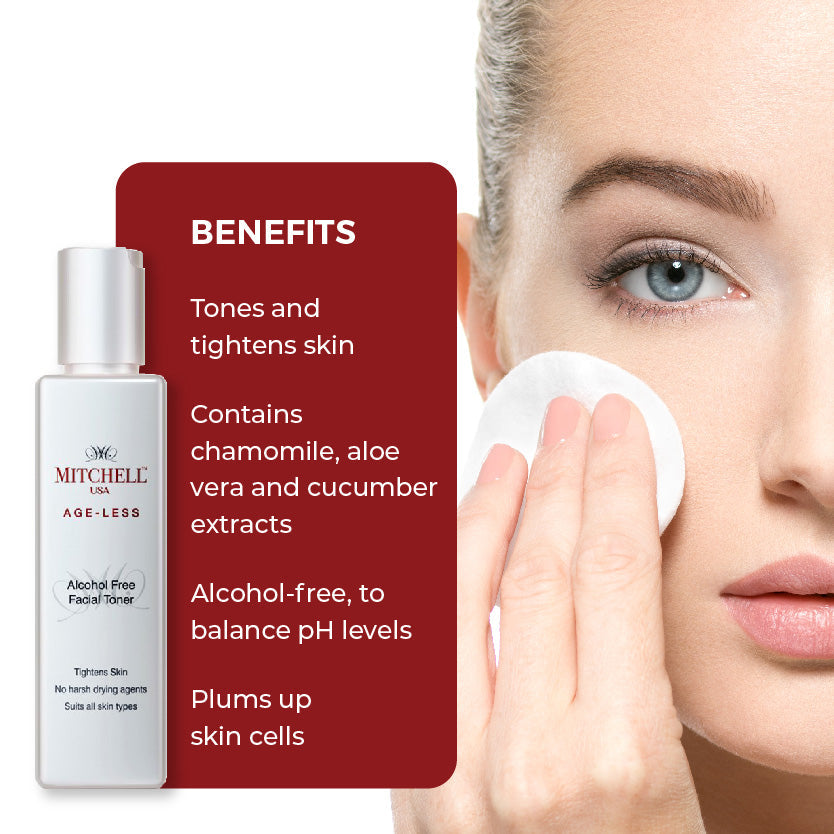 Ageless - Papaya Brightening Cleanser (200 ml) + Alcohol Free - Facial Toner (100ml)
Product 1:
Papaya Brightening Cleanser Face Wash (200 ml)
Ultra-mild, doubly effective, Mitchell USA's anti-aging facial cleanser cleanses dirt, removes makeup and brightens complexion. This face cleanser gently cleanses dirt and removes makeup that clog pores. Unlike ordinary gel cleansers, this face cleanser is enriched with the goodness of papaya and Sacred Lotus seed extracts, leaving your face feeling well-hydrated, soft and supple. Use daily, morning and evening, and look your confident best every day!


Features:
Gently cleanses dirt and unclogs pores

Skin purifying and brightening cleanser

Activates Natural Luminosity in just 4 weeks

Ideal for all skin types, including dry skin


Product 2: 
Alcohol Free - Facial Toner (100ml)
One-of-a-kind, this Alcohol-free Toner not only helps you remove excess dirt and makeup from your skin, it also gives you a healthy and glowing skin. It does not contain harsh chemicals that can potentially dry and damage your skin. Instead, this toner is enriched with extracts of the Sacred Lotus seeds, Chamomile, Aloe vera and Cucumber, which together plump up your skin cells, and tone the skin without stripping away its natural moisture. Include this toner in your CTM regimen, and experience younger, tighter and toned skin in just 4 weeks!

Features:

Tightens pores and tones skin

Plumps up skin cells to give skin a healthy glow

Alcohol free toner to balance skin pH levels

Enriched with Chamomile, Aloe Vera and Cucumber extracts

Contains no harsh drying chemicals

Best for all skin types including sensitive skin and skin care regime
Share